Camera – action! Activities in the museum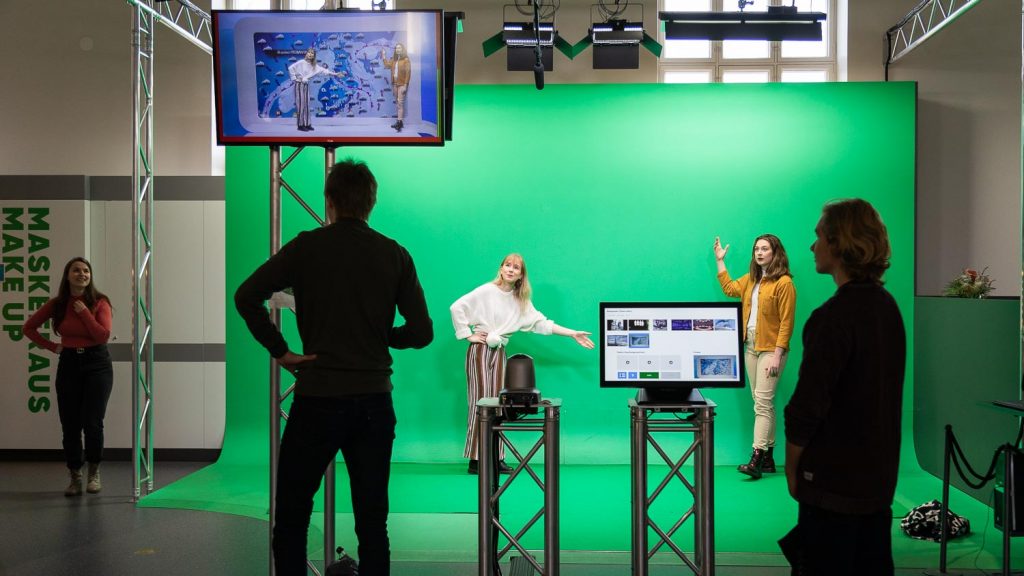 Radio and TV Museum Mastola offers many fun activities for learning about radio and television. The activities are for children and adults alike.
Chroma key studio 
How do you place the right person on the tip of the ski jumping ramp in a TV show? You can test this in the museum's green screen studio. It is not an easy task to be a news presenter in front of a camera. Or is it? Come and see for yourself!
Makeup and wardrobe 
Before marching in front of a TV camera, it is important to stop at the make-up and wardrobe departments first.
Media education tablets 
Media literacy is something you have to learn – the media education centre welcomes visitors of any age to participate.
DX listening centre 
At the DX listening centre, you can step into the world of long wave listening.
Radio amateur station OH3R 
The Memorial Radio Amateur Station OH3R is dedicated to the memory of its former, long-time manager, Arvi Hauvonen. Radio amateurs are present at the museum every Sunday and during events to give talks about their work.
Beautifully said -exhibition 
At the exhibition focusing on the notable Finnish songwriter and radio voice Gösta Sundqvist (1957–2003), you can listen to the songs of his group, Leevi and the Leavings, and read scripts of his radio show.
'And then there's more!' 
You can also listen to radio shows and watch TV programmes from various periods and travel through the decades with your favourite TV figures.