Arrival and accessibility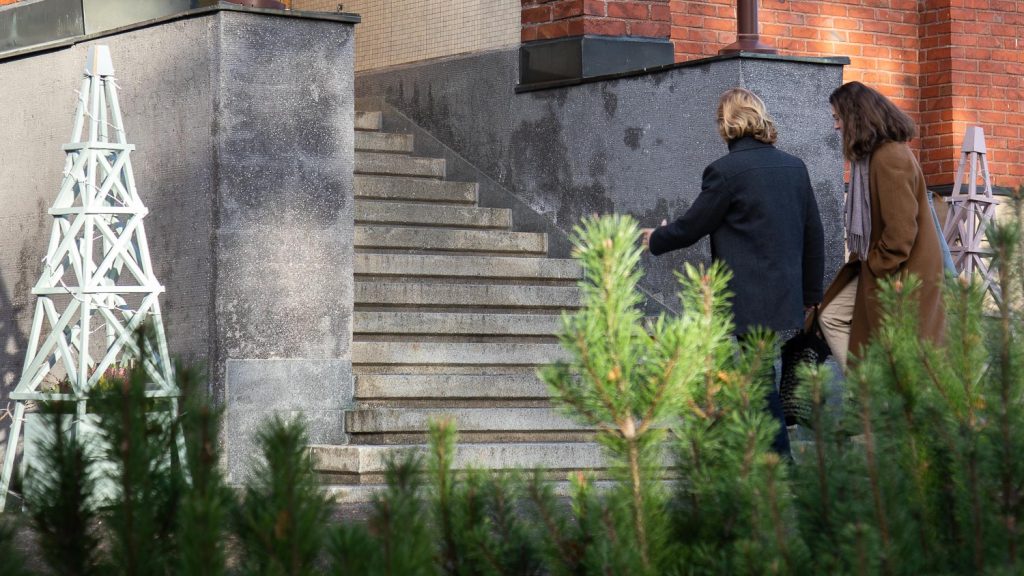 Radio and TV Museum Mastola is located on Radiomäki, at the bottom of the 150-metre-high radio towers, which are an important landmark of Lahti. The Radiomäki hill is a superb nature resort right next to the centre of Lahti. On the trail around the hilltop, you'll see the radio towers, old station buildings, a water tank, a graveyard and a sports pitch. Radiomäki offers fantastic views over the historic places in Lahti and Lake Vesijärvi.
Visiting address: Radiomäenkatu 37, 15100 Lahti
Mastola can be accessed by car or bus, on foot or by bike. The parking area is right next to the museum. The nearest bus stop is at the Travel Centre, a ten-minute walk from the museum.
The Radiomäki car park is free for four (4) hours with a parking disc. Do not forget to put the parking disc in a visible place in your car.
Accessibility
Accessible entrance to the museum is located at the side of the building. You can inform us about your arrival in advance or call customer service from the main door, and our staff will escort you in.
The museum has two floors that can be accessed with a lift or stair climber. The accessible restroom is located downstairs.
The museum has a wheelchair that visitors can borrow.
Disabled parking is located near the museum entrance, next to the wire fence.
Assistants of disabled visitors have free admission to the museum.
Our staff answers accessibility-related questions and helps if you need assistance during your visit.